SlightlyStoopid
biography
My name is Jason, I live in the Seattle area and play in a couple different bands in addition to various other projects I involve myself in occasionally. I'm a vocalist and a guitar player, and right now my main focus is a band called Moyra. Please check them out on myspace if you get some time, we just recorded our demo so we have new songs on there:
http://www.myspace.com/moyramusic
Stylistically, I'm into metal and hard/heavy rock music. I have a wide range of tastes in music that does not include country music. Don't get me wrong, there are a lot of great and respectable country musicians, but I do not like that style of music at all.
Occupationally I'm an engineer and work on a lot of commercial projects in the greater Seattle area.
I'm always up for conversation so feel free to hit me up anytime.
-Jason C.
8

November 7th, 2007 + 5:11 PM
·

SlightlyStoopid
Since I've reviewed a few sets of other people's lyrics, I thought it only fair to post something of my own for scrutiny. I wrote this song a couple years ago and have music for it. This song will be on an EP I'm working on with one of my current projects.

Times of Right
Copyright 2005 Jason Carey

Verse:
In fight or flight,
Stay and fight,
In dark or light,
Stay in light,
In times of black,
and times of white,
Rip me apart,
and build me up right,

Chorus:
In times of falling down,
we'll understand the doubt,
in times of running around,
we'll be the ones looking down,

Verse:
I am in,
A place of sin,
The sin of sin,
Is where we begin,
the place we die,
will not be right,
the place we start,
will always be right,

Chorus

Verse:
The place of fire,
is in our hearts,
the place of earth,
is in our hearts,
after hate,
begin to despise,
after love,
become unwise

Chorus
22

November 7th, 2007 + 4:11 PM
·

SlightlyStoopid
Hey everyone. I'm kind of confused here. I used to go to musictalk.com a lot, and hadn't for a while but came back and this forum came up but my log-in info still works... Anyhow, I don't recognize any names here, but it's nice to meet everyone. If I used to know you and you go by a different name now, just let me know...
Alias:
SlightlyStoopid
Status: Offline
Threads:
2
Posts:
22
Songs:
0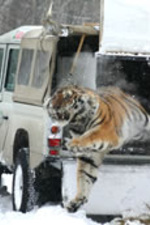 Joined: October 17th, 2003
Last login: August 03rd, 2010
My Messengers
| | |
| --- | --- |
| AIM: | n/a |
| ICQ: | n/a |
| Skype: | n/a |